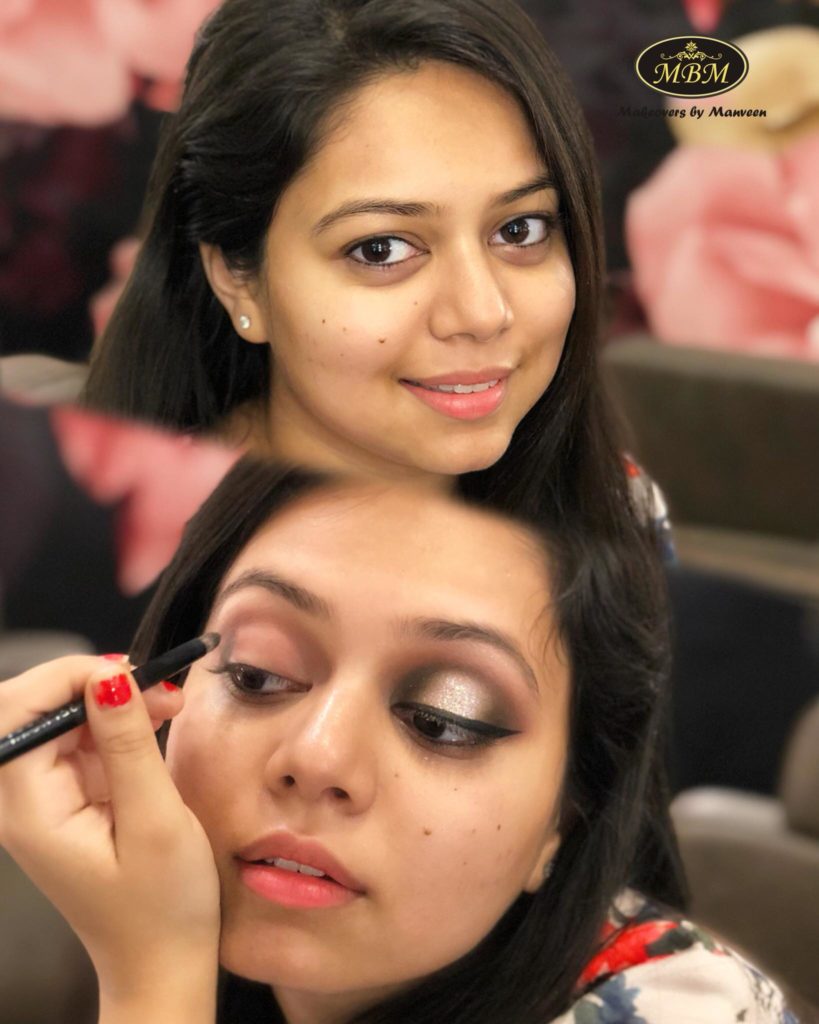 learn to be
your own makeup artist
in just 8 days
This 8 days self makeup course covers all the aspects of self makeup which a female needs in daily routine. The course is 100% hands-On and is delivered by our expert trainers. 
what you'll learn during the self makeup course
Self Makeup course Details
speak to our student counsellor !!
glimpses of our self makeup classes
can't spare 8 days ?
checkout our 2 days self makeup workshop
is any of these relatable ?
"yes"- enroll now
self makeup students trained till date
experience is our strength
gain an instant edge over your kitty members
in just 10000/-
Enroll Now !!
Call - 8448494094
self makeup course frequently asked questions
No, every participant brings her own makeup products. However we will guide you about which products and where to buy.
The first class is of product knowledge, on this day we expect students to carry all their personal makeup products with them.
Our trainers will analyse your current makeup vanity and guide you what extra products you need to add.
Trainers will also guide you about what needs to be ordered on Nykaa, which products can be bought from a local shopping center. 
Foundation and concealers are skin tone sensitive, so we encourage participants to buy these products from our academy under our trainer's guidance
To register for this self makeup course you need to pay an advance amount of Rs 1000.
This can be transferred through NEFT/ IMPS to our bank account or you can payTm us 
To initiate the process please connect with us personally on 8448494094
Yes of course, this is a beginner's course. Our trainers will teach you self makeup from the very basics.
To ensure personal attention the batch size of the personal makeup course is kept small.
There are generally  2-3 students in a batch.
Learn to Do Your Makeup with Our Self-Makeup Course in Delhi
Get access to the ultimate self makeup course in Delhi for put out your best self in every occasion. Our course is perfect for all the divas who would love to acquire the art of looking beautiful and flawless, ready to rock throughout the day.
With our elaborate curriculum spread out in 8 days, you will get to learn various looks that go with different kinds of occasions. Leading with cost-effective and time-saving tricks and tips recommended by our experts, you will be able to get ready any time of the day in a jiffy.
Become an Expert in Doing Your Own Makeup!
For a person who likes to remain presentable and flawless all the time, our self-makeup course is just meant for you. Get to be the star in your life with our incredibly useful and practical makeup tricks.
In today's world, your appearance is equally important as your professional and personal skills. Our generation is all about glamour and glitter, especially when it comes to grooming and personal hygiene. You can't step outside to meet your friends or socialise with your colleagues without being presentable.
Learn Everything about Self-Makeup at MBM Makeup Studio
Makeup is not an art we are born with; instead, we acquire it with age. As a prestigious self makeup academy in Delhi, MBM Makeup Studio will inculcate a sense of self-reliance and pride through the courses.
By taking this self-makeup course, you will be able to learn the simple and basic etiquettes of self-grooming that can be performed at the comfort of your home whenever you have to step out to steal the show.
Depending on the occasion and time you step out of your house, the style of makeup changes. You cannot do the same makeup routine for your work, evening parties, and brunches.
With highly efficient professionals by your side, you will be able to learn the difference between Nude Makeup, Day Party Makeup, and Night Party Makeup. With our exclusive course, you will be all set to rock your formal gatherings, kitty parties, weddings, and family dinners flawlessly.
Whether you are a working female, housewife, bride-to-be, or a makeup enthusiast, our self-makeup course is just designed to equip you with all the skills you need. Enrol today!