Learn self-Makeup with MBM Makeup Studio & Academy
Makeup is having a huge craze among people these days. Everyone wants to learn the skill of applying makeup on them and also to pursue this as their career. If you are the one that wants to start their journey in makeup but don't know how to start. The first step for you will be self makeup knowledge. For this, the person can easily go for the self makeup workshop that will help in knowing some basics about makeup.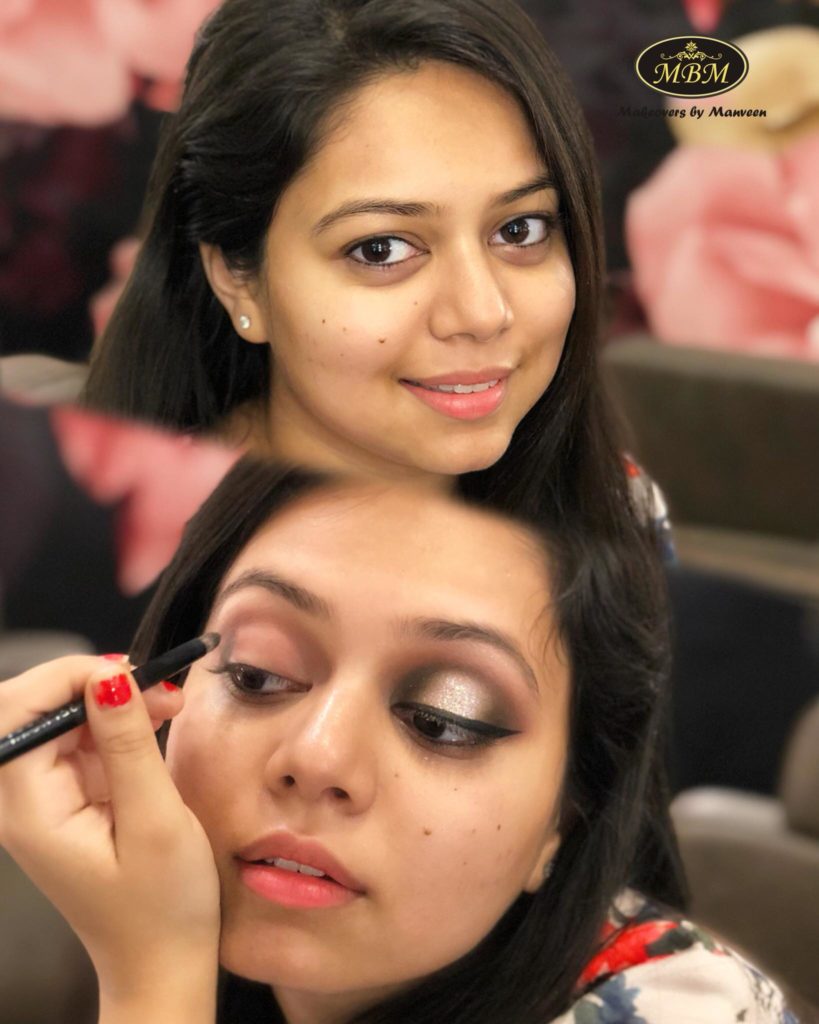 master
the art of self makeup
in just 2 days !!
The 2 days self makeup workshop caters to all your makeup related requirements which a female needs in daily routine. Learn to use your makeup products the right way.
Self-makeup course start for your makeup journey
Without any doubt, it is right to say that the self-makeup course will be the action that will take the person one step closer to having a great profession in the makeup industry. This course can bring with many benefits stated below:
Adds more value to the skills: There is no age boundary to learn new skills. If you are interested in learning makeup, a self-makeup course will be the perfect step to polish your makeup skills. A person pursuing the course can be creative enough to bring up new things.
Makeup enhances your beauty: The skills of makeup are one way to just add more value to the overall beauty of the person.
Skills will stay forever: The knowledge gained in the self0makeup course is something that will last with you forever. You will use them whenever you apply makeup on yourself or any other person.
Topics covered in self makeup course with MBM Makeup Studio & Academy
MBM Makeup Studio & Academy is providing a two-day course related to self makeup. It is one such course that will provide extensive knowledge about makeup. This course is great to fulfil the requirement of women's everyday makeup routine. A list of certain topics are stated below:
Product knowledge: To apply makeup in the right way, it is very important to know about the products and the right way to apply them. This will help the students to choose their vanity and find all the products that will suit their skin type.
Perfecting base: For a flawless makeup look, it is very important to have a perfect makeup base. In the self-makeup course, all the techniques of perfecting the makeup base will be told. This will help the students to get the best base whenever they apply makeup.
Knowledge of contouring and highlighting: Most people get confused about contorting and highlighting. The students will be provided with the best knowledge to contour and highlight the face like a professional.
Different makeup looks: In the self-makeup course, students are taught about different makeup look that will include nude makeup look, night party makeup look, and smoky look.
The self makeup course details are provided at MBM Makeup Studio and Academy. If you are the one that wants to try to start learning makeup, the course at MBM will be a great way to give a start. The experts here will provide you with the best knowledge that will be grateful for you even in your career in the makeup industry.
February Workshop SOLD OUT !!
Next Self Makeup Workshop Dates
Coming Soon
gLIMPSE OF OUR PREVIOUS WORKSHOP
frequently asked questions
No, every participant brings her own products. However we will guide you about which products and where to buy.
We will conduct a live online video session one week prior to the workshop. In this session we will deliver detailed knowledge about a good personal vanity – which products to buy, where to buy etc
Foundation and concealers are skin tone sensitive, so we encourage participants to buy these products from our academy under our trainer's guidance
To register for the workshop you need to pay an advance amount of Rs 2000.
This can be transferred through NEFT/ IMPS to our bank account or you can payTm us 
To initiate the process please connect with us personally on 8448494094