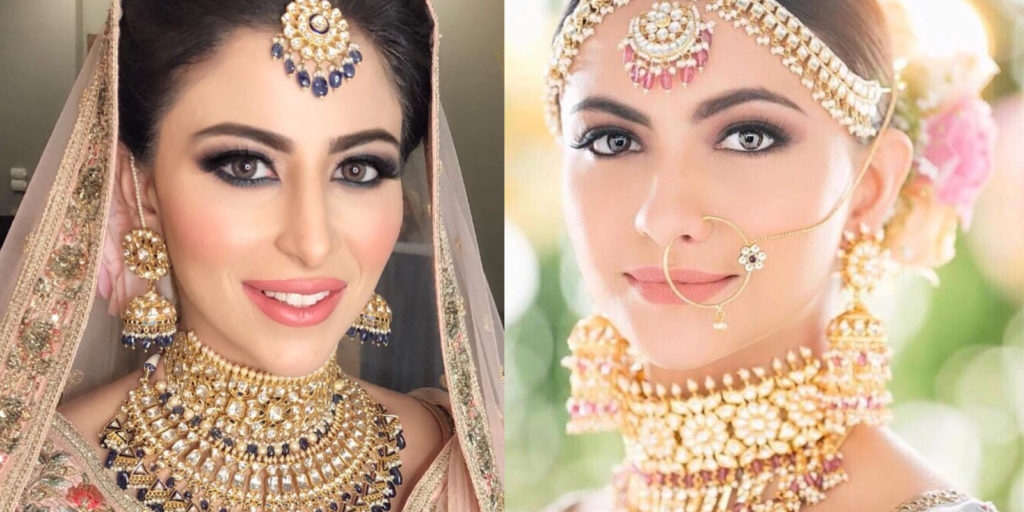 Makeup and cosmetics products have become one of the topmost priorities in our lives. You need cosmetics to look younger, attractive, and charming. Girls and women always need a makeup artist before going to a party or any occasion. They are experts and know about their work. They know better what colour combination, texture, look, and hairdo will look perfect on you.
A wedding is a special day in everyone's life. The bride and groom want to look exquisite and elegant on their special day. To get that perfect look, you need someone you can trust. To make you look extremely beautiful, you must hire a professional bridal makeup artist in Delhi. 
They will do all the wonders to make you the gorgeous bride. Choosing a makeup artist is not that easy as you have to take care of many things. It takes a lot of time. So, here, we are going to discuss some tips for hiring a makeup artist for a wedding:
Check The Bridal Package: The first thing you should look for is the bridal package. You will get to know what services and offers they are providing. You should see the various bridal packages, what is included in these packages and their price, bridal treatments, and what kinds of techniques they will use for hairstyles. It will give you an idea about the price and cost you will spend for your bridal look. Look for the artist that provides the look that you are seeking for and within your budget.
Ask For Portfolio: By checking the portfolio of professional makeup artists, you will get an idea about their style and taste. Check the different experiments and looks they have tried on bridals. You will know about their work, the latest styles, and their trending bridal look. Will they follow your bridal look request, the look you want? Their portfolio will give you an indication of their versatility.
Look For Their Website: The first impression is the last. Bridals should always ask for their website and blog page to get an idea about their work. The artists put all their dedication, hard work into transforming a unique look of their bridals. The bridal pictures, makeup look, party look, hairstyles, engagement look, say a lot about their experience, knowledge, and work in this profession. If the makeup and entire look attract you, then yes, she/he is the right makeup artist for you.
Makeup Products: The other thing you should see the cosmetic products and brands they are using. There are plenty of brands available in the market. The branded products will be suitable for your skin and last longer. By asking for the brands they will use, you will know if the products are of superior and high quality or not.
Guidance About Looks: Every bride has a dream to get a unique look at different wedding functions. A professional makeup artist will assist and provide you perfect look for your party and wedding by keeping in mind your dress and jewellery.
Book your bridal slot with a freelance makeup artist in Pitampura by considering all these things.